Location
Seattle Design Center
3rd Floor Conf Room
5701 6th Ave S
Seattle, WA

Mapquest will open a new window. To return this website, close the new window.
| | |
| --- | --- |
| Student Fee | $15 with student i.d. |
| | |
| --- | --- |
| Contact Email | seattlefgi@gmail.com |
Here is a link to Directions -
http://www.seattledesigncenter.com/contact/directions.html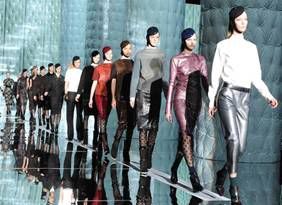 Premiere showing of the DVD that recaps Fashion Week Runway Trends for Fall/Winter 2011/2012 from FGI's New York Fashion Insiders, followed by a panel of expert Seattle Fashion Professionals on what trends will make it to the streets and why. This 45 minute documentary DVD is a look at what current events of the world are impacting the consumer mindset, and how the style trends hitting the stores this Fall season will be embraced and reflective of the times. As designers start working on developing the Fall/Winter 2012/2013 lines this viewpoint will help them to gauge what runway trends worked and why and how it will impact their concepts and styling choices for next year.
Agenda
6:30 PM - Guests arrive and food and drink are served
7:00 PM - DVD Showing Starts
7:45 PM – Panel Discussion
8:30 PM – Question and Answer Period
8:45 PM – Raffle drawing & Networking
9:00 PM – End of Event
About the Panelists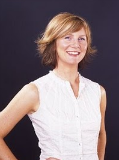 Moderator- Ali Basye – Editor/Writer/Founder of Some Pigs Production
Ali Bayse is an editor, writer and founder of Some Pig Productions, in which she helps people discover, communicate and deliver the spirit of their business through custom publishing. She publishes On This Day In Fashion, a daily website delivering the stories from behind the styles. She authored The Long (and short) of it: The Madcap History of the skirt, and also co-authored The Newlywed Kitchen, in addition to contribution to two other books. Ali was the editor of Seattle Bride Magazine from 2006 to 2010 and the associate editor of Seattle Magazine from 1999 until 2004. She has appeared on the History Channel and on programs such as Evening Magazine and Northwest Afternoon and has discussed fashion on a number of radio stations including NPR. Ali frequently talks about fashion travel and journalism at conferences, trade shows, colleges and businesses. Ali writes biannual U.S. style forecasts for Textile View magazine and contributes to dozens of other publications including Los Angeles, Sunset, Lexus, Virtuosos Life, Seattle, and Alaska Airlines magazines. A native of Delaware and a graduate of Moore College of Art and Design in Philadelphia, Ali lives in Seattle.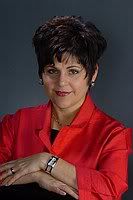 Color Trend Expert Cathy Neidermeyer – Design and Color Expert, Neidermeyer Design Assoc.
Cathy is the Principle of Neidermeyer Design Associates, where she practices the art of color and design as applied to interior design, fashion, image and color consulting for many industries. Cathy has over 25 years of experience to draw from as a specialist in the fields of Interior Design and Color. She is an active member of the prestigious Color Marketing Group that identifies and forecasts color trends for all industries in the marketplace, and works with Leatrice Eiseman, who is known as "Americas Color Guru", for leading the Pantone color trends each season.
Fabric Trends- Karen Kinneberg – REI Fabric Development
The foundation of every garment is the fabric it is made of. And few people have the expertise in fabrications that Karen has from a development and production sourcing viewpoint. She spent the first 9 years of her career at Eddie Bauer, starting in design and then becoming a Fabric Specialist in a new growing area of the department. Her technical and design knowledge of fabrics made the difference in creating signature textiles at Tommy Bahama where she worked in both the Womens and Mens divisions. From there she worked with Nordstrom on developing fabrics for NPG. She is currently at REI expanding their assortment for sportswear and performance wear with new innovative fabrications.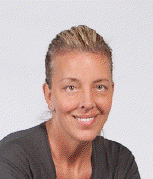 Style/Footwear Trends- Patricia Wolfkill – Merge Boutique Owner and Project Runway Seattle Judge
Patricia has an amazing career that spans both the East and West coast fashion centers of the country. In that time, she has worked in sales, merchandising, design, production, and PR across the junior/contemporary/designer markets. Patricia started her career in fashion after graduate school when Elite signed her on to be a runway model in New York. From there she started with Donna Karan traveling around the country doing product knowledge seminars and fashion shows, and then moved in to sales. BCBG brought her to LA to be their Director of Sales. She also started and ran two different apparel companies in Los Angeles before Three Dots recruited her to be their West Coast Sales Manager. In 2007 her husband moved them to Seattle to pursue his career with Microsoft. Seeing an opportunity to bring Seattleites a more sophisticated/urban/modern selection of women's clothing, she opened up Merge boutique in Fremont. Merge has been repeatedly featured in Lucky Magazine's main pages, Seattle Magazine, Dlist, and Seattle Metropolitan. In addition, Merge has received "Best of Women's Clothing" awards from Seattle CitySearch for 3 consecutive years. Project Runway has tapped her for the last two years to judge the Seattle auditions for the show. As a New York fashion insider, she and Tim Gunn connected instantly and worked together to single out the local talent that would move forward to the next round, and the chance to compete in next season's show.

Beauty/Hair Trends- Rosaline Hampton-Stylist
Rosaline Hampton helps clients achieve the perfect beauty trifecta of hair, make-up and styling. She was featured in Allure Magazine's January 2011 issue and recognized as a "Top Make-Up Expert" and voted as the "Best Stylist" in the 2010 Seattle Magazine 'Best Of' Readers Choice Awards. Rosaline has traveled the globe styling photo shoots and doing hair, make-up and wardrobe styling for celebrity clients and t.v. shows including America's Next Top Model. For more info visit www.rosalinehampton.com.
Get Your Ticket Now! *Please scroll down for the correct ticket type.*