Location
Urban Light Studios
8537 Greenwood Ave N
Seattle, WA 98103

Mapquest will open a new window. To return this website, close the new window.
| | |
| --- | --- |
| Non-Member Fee | N/A Members Only Event |
| | |
| --- | --- |
| Contact Email | seattlefgi@gmail.com |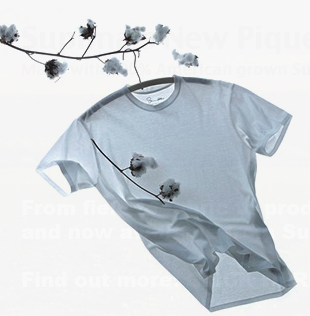 Jesse Curlee, President of Supima is in Seattle and agreed to meet with members of FGI for a special members-only event for a short presentation on Supima and Pima Cotton, followed by Q&A, and networking.

Topics covered during the presentation:
- Overview of Supima / Extralong Staple
- History of Pima Cotton
- Products made with Pima Cotton
- Jesse Curlee's thoughts on domestic production (tying into our Sept 21st event)

Please join us from 4-5pm at Urban Light Studios for this presentation and event. This event is a benefit of your paid FGI membership, and is a members-only event. If you are not a member of FGI, you may come as a guest of an attending member. And there is still time to sign up for the membership, which is is now pro-rated at half-cost for 2011.

The event is sponsored by Urban Light Studios @ Greenwood Collective.

Please pay $10 at the door, which will cover light refreshments provided during the event.

Please RSVP to seattlefgi@gmail.com if you plan on attending.

For any questions, send us an e-mail at seattlefgi@gmail.com, or call Jan at 425-677-5044.

More about Supima:

Founded in 1954, Supima is the promotional organization of the American Pima cotton growers. Supima's primary objective is to promote the increased consumption of American Pima cotton around the world. Supima is a major sponsor of research programs to improve the quality of American Pima. Supima also works closely with cotton industry organizations and government agencies to ensure a fair and viable marketing environment for American Pima cotton growers.

More about Jesse Curlee:

Jesse W. Curlee graduated from Texas A&M University with a degree in marketing. He began his business career in 1968 with Armstrong World Industries in their Lancaster, Pennsylvania corporate headquarters. He later moved to Atlanta, Georgia, where he was responsible for the company's industrial sales to the textile industry in Georgia, South Carolina and Florida. In 1973 Curlee joined the U.S. textile industry as Executive Secretary of the Georgia Textile Manufacturers Association and its affiliate organization, The Textile Education Foundation, in Atlanta.

In 1979 Curlee was named General Manager of Supima in Phoenix, Arizona. In 1981 he was named President of the organization. Supima promoted American Pima cotton in the U.S. and abroad and licenses the name and trademark worldwide to textile/apparel manufacturers, brands and retailers. Supima has 370 licensees in 32 countries. The company's headquarters are in Phoenix, but also has offices in New York and Fresno, California.